Track practice will be cancelled for this evening. It will begin on Wednesday March 20th
Congratulations to the seventh grade boys basketball team on being city champions! If you see these men, 
congratulate them on bringing a much deserved championship back to Dawes:
Devon Merrill, Jack Sindelair, Mason Ford, KG Gatwech, Adam Tong, Kendall Hinton and Kajaun Sidney!
Go Diamondbacks!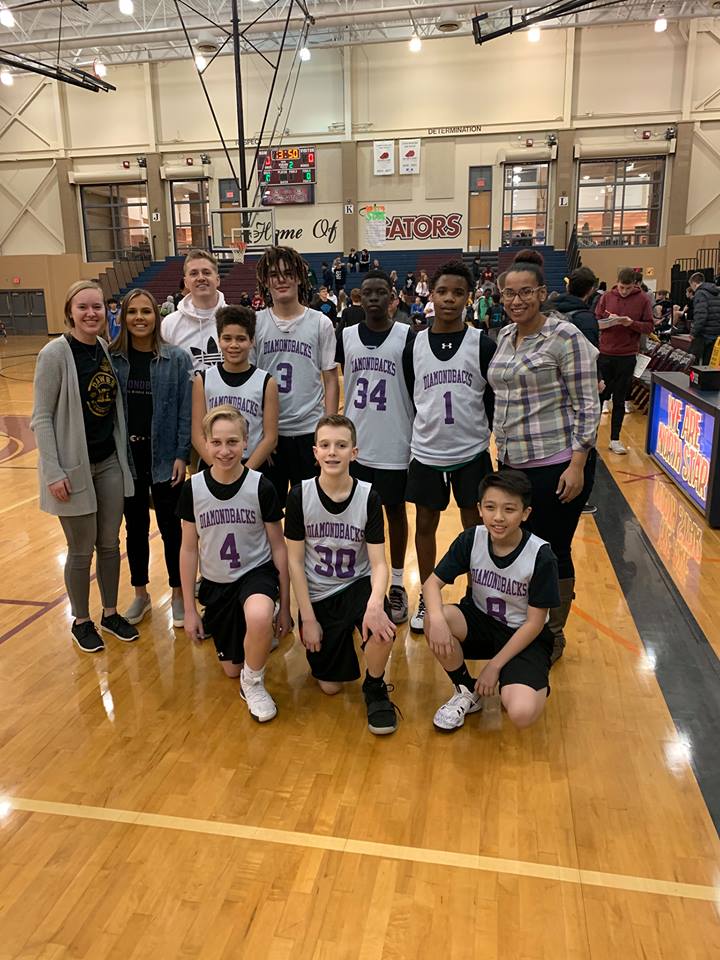 Dawes Middle School, where ALL students meet their fullest potential.
Dawes Middle School originally opened its doors in 1958 serving both elementary and middle school students over the next fifty years before closing in 2009.  Dawes re-opened its doors to 330 sixth through eighth graders beginning the 2011-2012 school year.  The Dawes staff and community are committed to building strong relationships with students and families in order to ensure the success of ALL students.
Dawes Mission
Engaging every student every day.
Dawes Vision
We Care.  We Learn.  We Hope.
---
From the principal…
Welcome to the Dawes Middle School website.  At Dawes, our priority is to engage every student every day through building positive relationships, intentional teaching and learning, and fostering hope within our community.  Our highly qualified and dedicated staff members believe each student can and will meet our defined student learning goals:
1.  All students will improve their academic achievement in all subject areas
2.  All students will cultivate effective literacy skills.
3.  All students will enter high school with the skills, knowledge, and confidence to be successful.
In order to accomplish these goals we will collaborate with students, families, and our community partners to "relentlessly engage" each student in developing a clear blueprint for a successful life.  All Dawes students will know who they are, what they want to become, and how to obtain the skills, knowledge, and experiences to achieve their personal goals.
Sincerely,
Angie Plugge